YOUR RELIABLE PARTNER
High Quality Services
KMF International is active in the construction sector. In particular, having over 14 years of experience and technical knowledge (expertise) in the production of prefabricated buildings, with the use of high technology and strict security protocols, it has implemented hundreds of projects nationwide.
YOUR RELIABLE PARTNER
Safe International Transport
With 23 years of experience in the field of international transport, KMF International has imported and exported hundreds of goods worldwide. Trust us to transport your containers and save time and money.
YOUR RELIABLE PARTNER
High Standard Equipment
Brand-new high-quality equipment and used high quality container units - refrigerator, compressor and generators - are immediately available from KMF International for rent or purchase.
The Company
KMF International is a company with many years of experience in the field of international transport and the construction of prefabricated buildings. Undertakes the implementation of innovative solutions in a number of projects. Based in Chania, Crete, we have been with you since 1998.
READ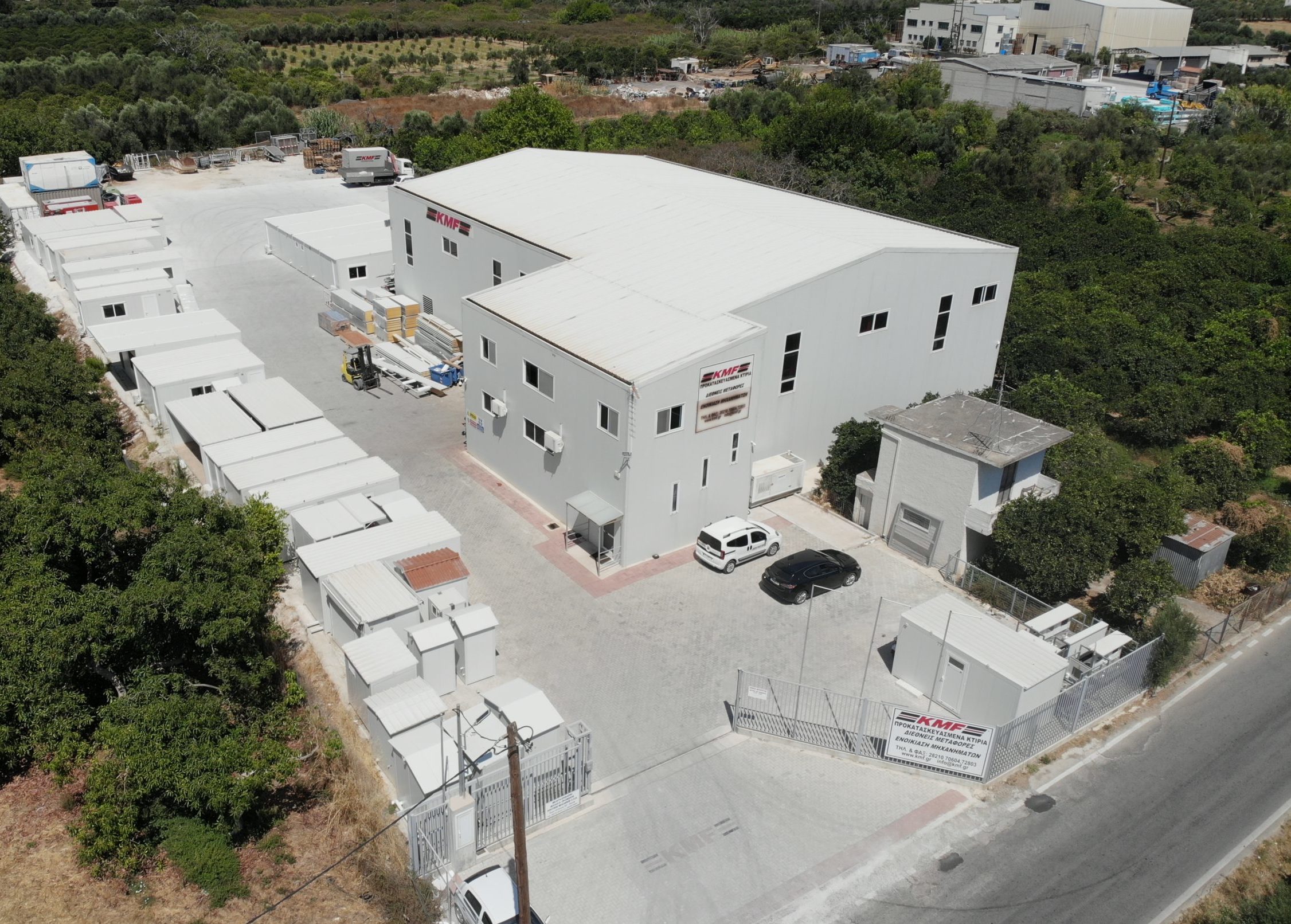 Prefabricated Buildings
Fast, Economical & Safe Solutions
Aiming to build prefabricated high-quality buildings that will fully meet modern living requirements, KMF International designs and implements environmentally friendly projects, at affordable prices, focusing on the needs of each customer.
DISCOVER
Mechanical Equipment
Reliable and Efficient Solutions
With a wide range of mechanical equipment, we provide reliable, safe and efficient solutions for energy production, warehouse storage and meeting the needs of construction machinery. We have a wide variety of generators for the production of electrical power, capable of meeting the needs of construction sites, factories, ships, homes and concert facilities. Storage containers of various dimensions protect your goods from adverse weather conditions, keeping them in a sealed place away from rain and sun.
DISCOVER
International transport
Integrated Import & Export Services
KMF International has been by your side since 1998 with experienced specialized staff and a well-equipped fleet of vehicles, providing you with integrated services by land, sea and air at competitive prices. The extensive network of selected partners and agents offers you successful shipments around the world with 100% confidence and security.
DISCOVER
CONTACT US
Tell us how we can help you